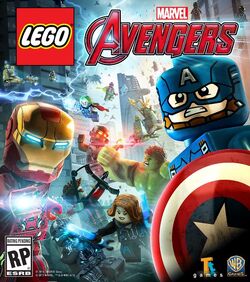 LEGO Marvel's Avengers is a action-adventure video game developed by Traveller's Tales and published by Warner Bros. Interactive Entertainment, for the PlayStation 4, PlayStation 3, PlayStation Vita, Nintendo 3DS, Wii U, Xbox One, Xbox 360, Macintosh and Microsoft Windows. It is the spiritual successor to LEGO Marvel Super Heroes and the second installment of the Lego Marvel franchise.
It follows the plots of both The Avengers and Avengers: Age of Ultron as well as Captain America: The First Avenger, Iron Man 3, Thor: The Dark World, and Captain America: The Winter Soldier. It features characters from the Marvel Cinematic Universe as well as characters from comic books.
The game was released on 26 January 2016.
Characters