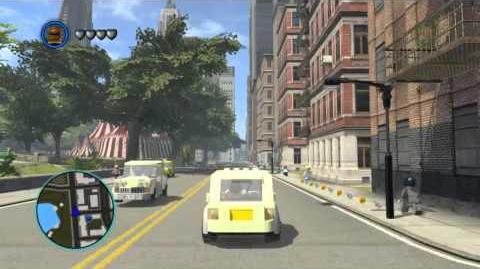 Power Man

Power Man in LEGO Marvel Super Heroes

Alter Ego:

Luke Cage (born as Carl Lucas)

Figure Type:

Minifigure

Abilities:

Super Strength

Voice Actor:

Debut:

Luke Cage, Hero for Hire #1
(June 1972)

Creator(s):

Archie Goodwin
John Romita Sr.
George Tuska
Power Man is a playable character in LEGO Marvel Super Heroes.
Role in Story
History
Luke Cage, alias Power Man is the son of two S.H.I.E.L.D. scientists; Walter Cage and Amanda Cage who were working on a variant of the Super-Soldier Serum. Due to this when they were travelling with their son their plane was attacked by Zodiac led by Scorpio. To save their sons life Amanda made her son drink the the serum and pushed him out the plane. As he fell his body mutated giving him enhanced strength and indestructible skin, which allowed him to survive the fall. Believing his parents had been killed, he was approached by Nick Fury a close friend to his parents who offered him a position in the S.H.I.E.L.D. Training Program along with White Tiger (Ava Ayala), Iron Fist (Danny Rand) and Nova (Sam Alexander).
Appearance
Abilities
Trivia
Luke Cage was confirmed at NYCC 2013
Along with Iron Fist, Power Man is part of LEGO New York's "Heroes for Hire"
Despite being a minifigure, Power Man is able to lift heavy objects (via green handles), hence the name.
Gallery